Asakura Yoh
Moderator




Age

: 23


Reputation

: 15


Jumlah posting

: 862


Lokasi

: depan laptop


Subyek: Bakuman [Complete] Tue Jun 19, 2012 3:08 pm

---

Genre

: Slice-of-life, Comedy-drama, Romance

Author

:Tsugumi Ohba

Artists

: Takeshi Obata

Released

: August 11, 2008

Status

: Complete (20 Volumes) -

April 23, 2012Plot

:

Quote :

Moritaka Mashiro, a junior high student, forgets his notebook in class. His classmate, Akito Takagi, notes Mashiro's drawings in it and asks him to become a manga artist to his stories. Mashiro declines, citing his late uncle, a mangaka, who died from overwork. Takagi incites Mashiro to meet with Miho Azuki, Mashiro's crush, and tells her the two plan to become mangaka. In response, Azuki reveals her plans to be a voice actress. Mashiro proposes to her that they should both marry when Azuki becomes a voice actress for the anime adaptation of their manga. The two then start creating their manga, under the pen name Muto Ashirogi, in hopes of getting serialized in Weekly Shōnen Jump.

After submitting many one-shots to Shueisha, Ashirogi begin with their first published series in Weekly Shōnen Jump, Detective Trap, which is eventually canceled due to its declining popularity. Their next series is the gag manga Run, Daihatsu Tanto!, which they gave up on realizing it would never be popular. Their current series Perfect Crime Party, has been met with considerable popularity but due to its theme, is unfit for an anime series. When their rival, Eiji Nizuma, submits a one-shot for serialization, Ashirogi competes by submitting Reversi which replaces Perfect Crime Party while the latter is moved to Shueisha's fictional monthly magazine, Hisshou Jump. Reversi is later chosen for an anime adaptation with Miho as one of the voice actresses after a public audition. After fulfilling their dreams, the series ends with Mashiro officially proposing to Miho at the place they made the promise followed by their first kiss.

More Information : Bakuman

Read On-Line : you know lha~ ga usah di kasih tau kan?
Black D' Reaper
Mafioso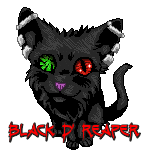 Reputation

: 23


Jumlah posting

: 1110


Subyek: Re: Bakuman [Complete] Thu Jan 10, 2013 7:17 am

---

dari penggarap deathnote yah

cari ah,

_________________